Specification
Brand: DUL189XQ
Item: River table crystal glue
Model: Super-hard, super-transparent, super-yellow-resistant 3-5CM below 25℃, please place an order in multiples of 2, KG is the unit price, high-hardness, high-transparency, yellow- resistance, 5-10CM below 25℃, high-transparency, medium-hardness 25℃ Below 10CM and above
Packing specifications: 24KG/box, 24KG/group, 72KG/group, 800KG/group
Adhesive materials: Wood, stone, glass, steel, plastic, glass fiber reinforced plastic, electronic materials, thermosetting resin, rubber, ceramics, minerals, etc.
Viscosity: 800~5000
Curing method: After mixing according to the proportion of AB, the molecules are reorganized and solidified.
Shelf life: 12 months
Validity: 12 months
Function: High transparency, yellowing resistance, high-strength structural bonding, good toughness, anti-drop, anti-cracking, anti-aging
Scope of application: high-transparent large-piece pouring crystal glue, river table crystal glue, large handicraft pouring glue
Featured services: Customized R&D services, process guidance services, expert consulting services
Series: Sticky Biluo Chemical-Ultra Transparent Crystal Glue Series
Feature & Applications
This's professional transparent hardener AB Epoxy Resin can be cured under normal temperature and high temperature, with thefeature of good flowing property, low viscosity, very little heat release, natural defoaming,anti-yellow, high transparency, no ripple, bright in surface.....
It specially designed for large size wood table casting, lamp potting and mold filling etc.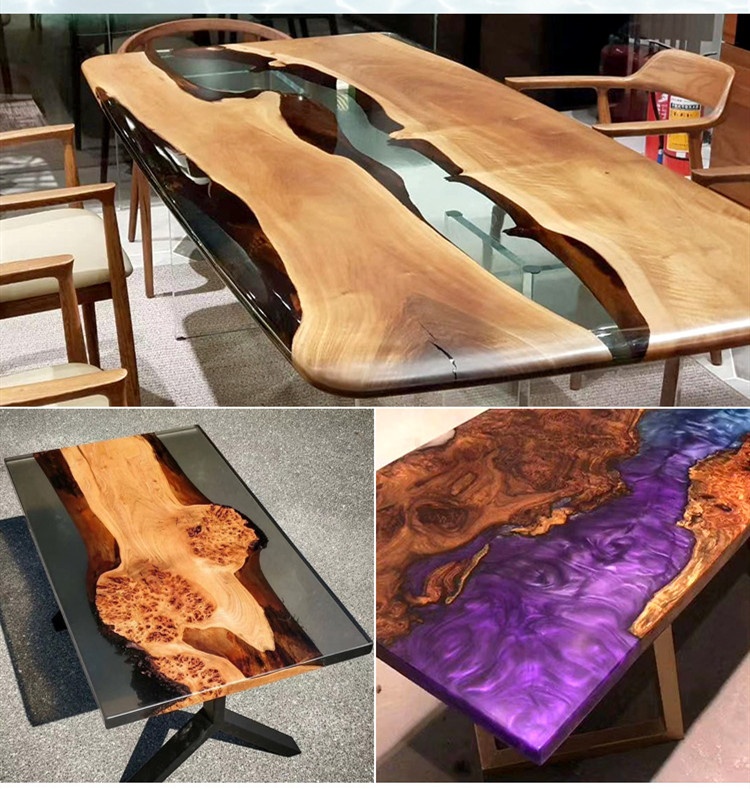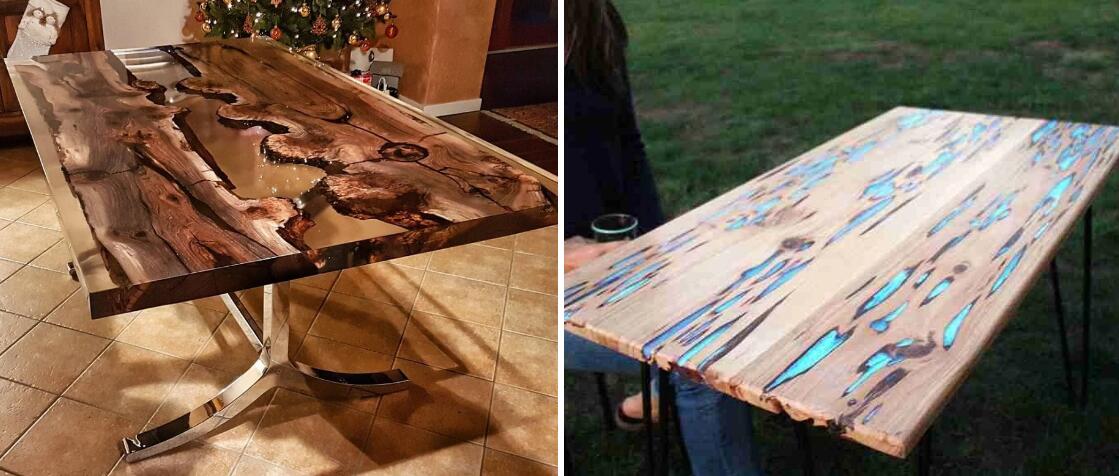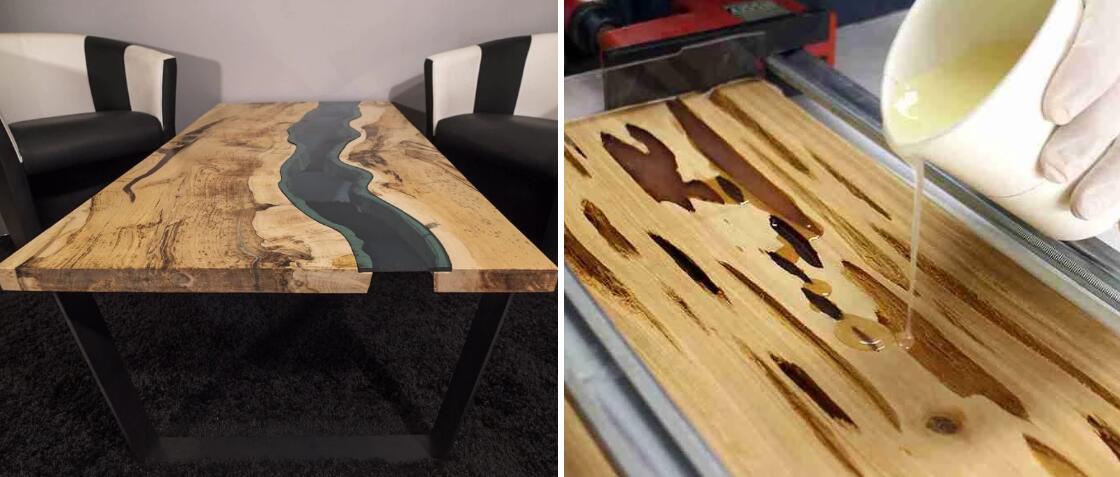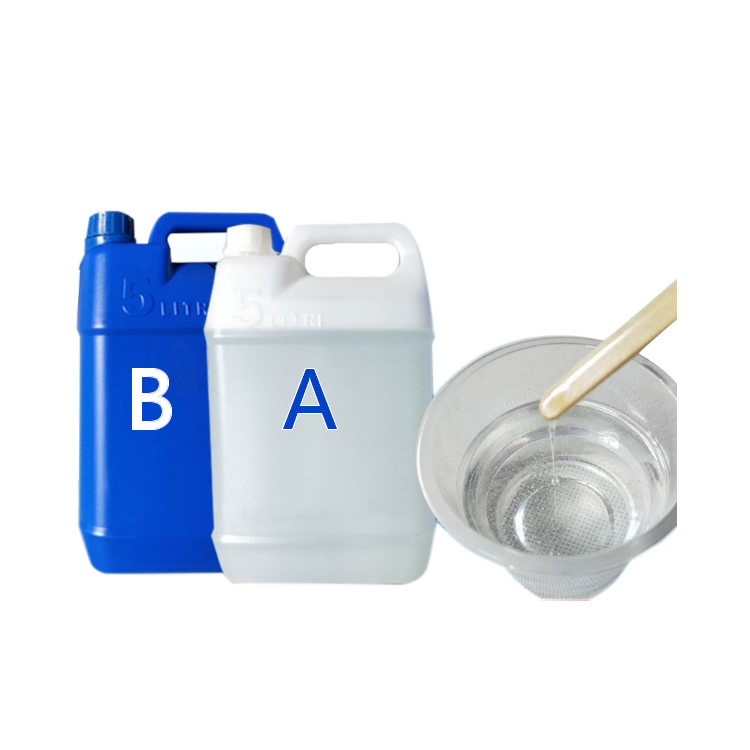 Instructions :
1.Weigh A and B glue according to the given weight ratio into the prepared cleaned container, fully mixed the mixture again the container wall by clockwise, place it along for 3 to 5 minutes, and then it can be used.
2.Take the glue according to the usable time and dosage of mixture to avoid wasting. When the temperature is below 15 ℃, please heat A glue to 30 ℃ first and then mix it to the B glue (A glue will be thicken in low temperature ); The glue must be sealed lid after use to avoid rejection caused by moisture absorption.
3.When the relative humidity is higher than 85%, the surface of the cured mixture will absorb moisture in the air, and form a layer of white mist in the surface, so when the relative humidity is higher than 85%, is not suitable for room temperature curing, suggest to use the heat curing.