1.EASY TO USE - AB the mixing ratio is 1:1 by weight. Pour the Part A and Part B together, then stir the silicone rubber for 5 minutes, make sure to stir the liquid silicone mixture thoroughly for better results. You could also mix it with mica powder to create new colors.
2.MULTIPURPOSE - Specifically formulated for resin DIY molds making, crafts making, wax molds, candle molds, soap molds, casting molds and making molds of architectural details, statues, figurines! ATTENTION:Not for making food molds use.
3.SELF-DEGASSING & CURE FAST - Self degassing within 2 hours characteristics makes it easy to create smooth finish. Make sure to stir the mixture thoroughly for better results. It will take 12 hours to cure completely at room temperature, it varies from the size and thickness.
4.Rubber Material: Our translucent rubber are made by safe silicone material, non-toxic and no odor, very flexible, soft and clear.
5.GREAT FOR BEGINNER: If you're new to the mold making, this product is a perfect choice for you to try! No special skills or tools are needed. You could enjoy this fun and creative activity all day.HOW to CLEAN: If there's any spill, please clean with soapy water or rubbing alcohol.

Hot sell on Amazon Ebay ETSY Wish Wal-Mart

Liquid silicone rubber reviews by buyers at Amazon: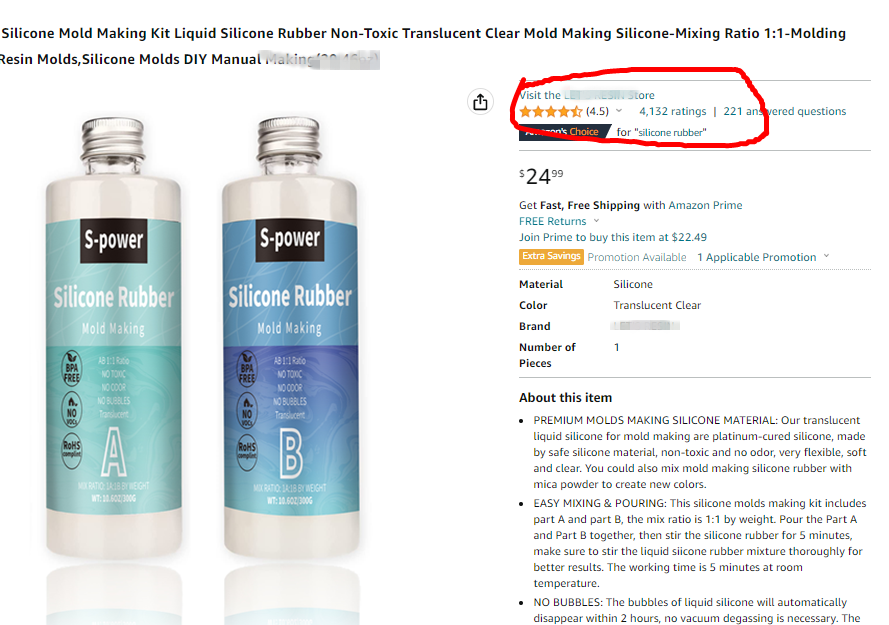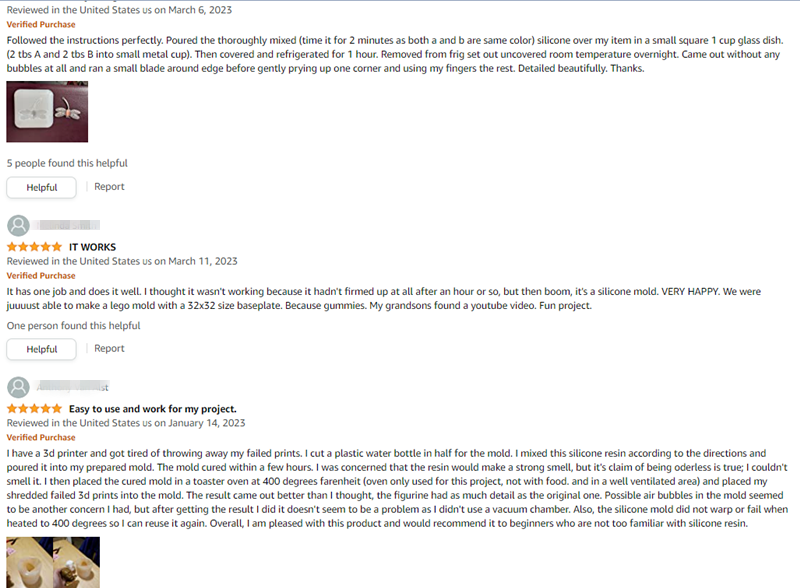 Product Description