Amazon Ebay Wal-Mart Wholesale Service: https://diyulove.com/new/new-51-527.html
Video of use: https://youtu.be/rhq52GkXCU8
Sample order: http://m6z.cn/6g6fsg
1.Silicone Mold Making Kit - NON-Toxic,Strong&Flexible, Easy 1:1 Mixing Ratio for Reusable Silicone Molds, Resin Molds, SoapSimple Mold Making Kit: Simply mix equal parts A (white) and B (blue) and mix by hand until uniform color. Place on the surface of any item and make your favorite molds for resin, soap, wax, clay, and more with this amazing silicone putty.
2.Great for Beginners: 3 minutes working time, 15-20 minutes demolding time, the silicone mold making kit doesn't require any equipment, cups, or stir sticks, it allows you to make special molds easily.
3.Multi-Purpose - Perfect for Clays, Resins, Epoxies, Prototype Reproduction, PMC & Polymer Clay, Soap, Art Restoration, Sculpture, Plaster, Wax, Low Melt Metals, Jewelry Making, Tabletop Gaming, Cosplay, 3D Printing, 3D printing, DIY Gaskets & Seals, Concrete and More.
4.Mold Making Silicone: silicone putty mold making kit is made of high-quality materials, non-toxic, odorless, strong, and flexible. The maximum temperature that can be tolerated is 392℉/200℃.
5.High Quality - Our Mold Making Putty is a high quality. Great for Artists of All Skill Levels - Great for beginners looking to try mold making and for professionals looking for higher quality product.
Hot sell on Amazon Ebay ETSY Wish Wal-Mart
Silicone putty reviews by buyers at Amazon: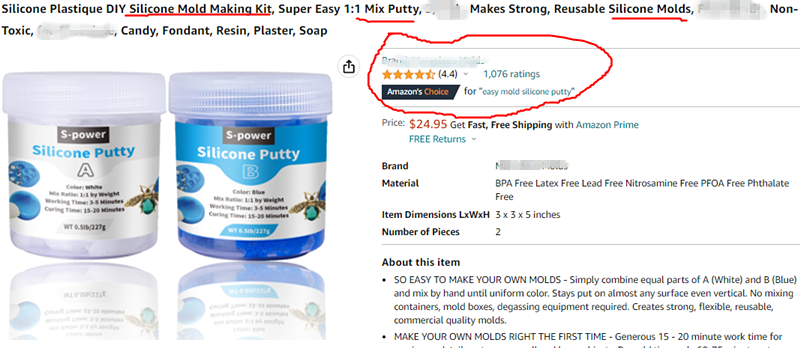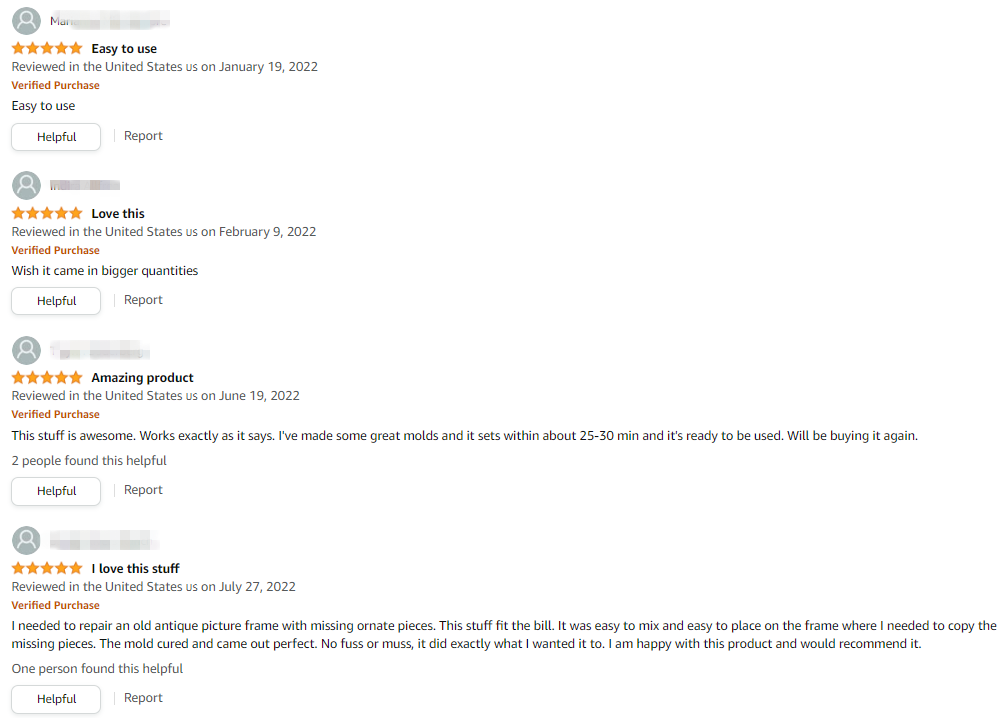 Product Description

Payment terms

Trade Assurance,T/T,Western Union,Paypal,Bank transfer

Product packaging

Box

Customize

Logo & Amazon Label

Accept

Sample

Free

MOQ For OEM/ODM

Accept

Delivery

FOB CIF EXW DDP FEDEX UPS etc